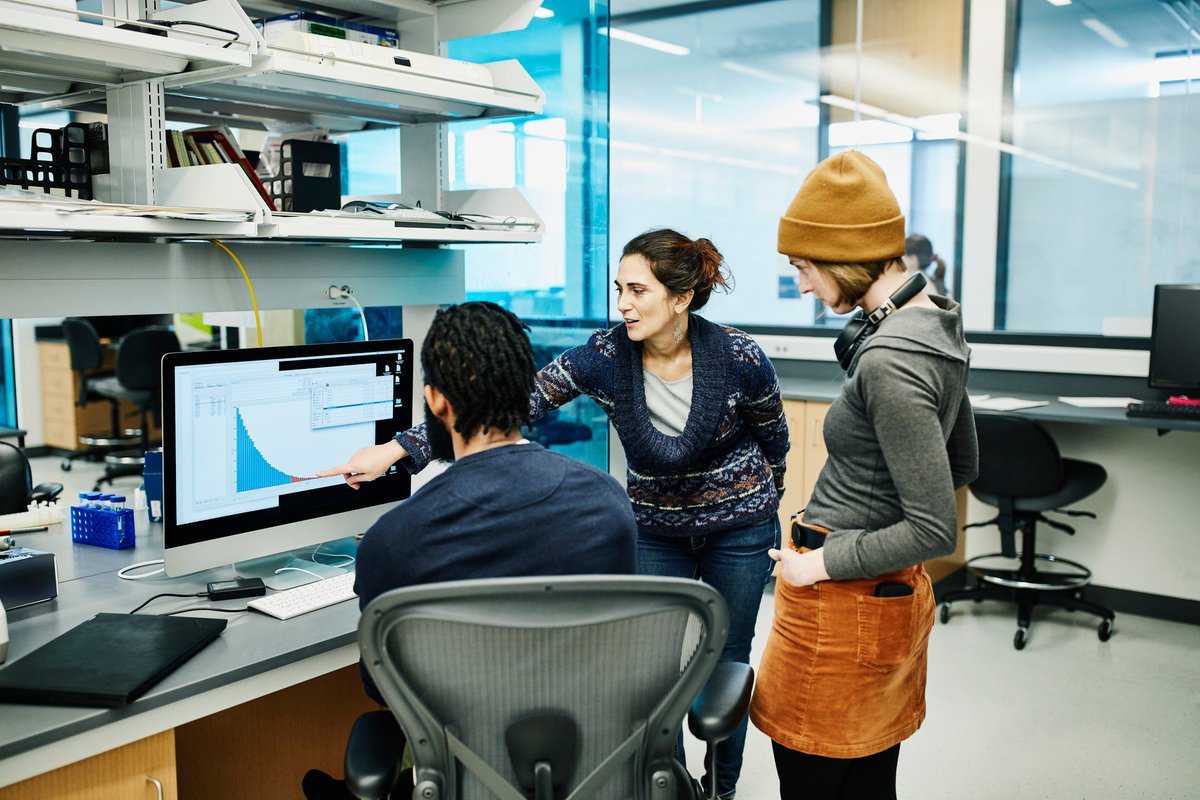 A price comparison site is a market-maker and a lead magnet. Discover our list of marketplaces and comparison engines to expand your e-commerce distribution.
Customers love a deal. They flock to discounts and cherish special offers. Price comparison sites are deal-finders and a way for users to easily locate and compare offers around the internet — and to zero in on the best price for a product they want to purchase.
Even though customers love a deal, vendors hate for their prices to be exposed and compared. So, as much as comparison sites may be disliked, they're useful intermediaries between demand and supply.
Believe it or not, it's not an enviable position to be the only merchant in a market. If you're the only provider of a product or service, you will have to be both the evangelist and the market-maker.
Price comparison engines are audience magnets, and they therefore assume the market-maker role for you. They can be used to expand the distribution of your e-commerce products.
Overview: What is a price comparison engine?
Price comparison engines perform four distinct functions: categorization, data acquisition, comparison search interface, and monetization mechanism.

Product categorization: Organizing products so they can be compared.
Price data acquisition: Collecting price and production information from many merchants.
Comparison search interface: Allowing users to search and compare products.
Monetization: Earning money with the activity.
3 challenges for a comparison engine
The first challenge for a comparison engine is to make data comparable. The first element of comparison is the product code.
You may have heard such terms as ISBN, SKU, or ASIN, which are used in categorization. But due to merchandising, product offers also need to be comparable. Does the collected price include shipping? Is it a partial product offer? Is an essential part of the product not included?
If these questions are not addressed, the user experience of comparing products will not be optimal.
The second challenge is to acquire data. There are three main ways in which price comparison sites gather data:
Crawling and scraping
Data submission
Data feed integration
A natural starting point to gather data is to go out and collect it. This was how the web's first comparison engines worked. The price comparison website Pricerunner started in this way.
It identified online stores, then used a web crawler to visit the site and scrape the information from the product pages to extract sense from it.
Higher-quality results are obtained through a structured data acquisition methodology, either via a data submission, or via the integration of a data feed.
Data submission is when the merchant sends information to the price comparison site, and data feed integration is when the merchant provides a structured data feed the price comparison can go and collect. The latter has the advantage of providing a faster way to provide price and product updates.
The third challenge is to provide an optimal user experience. The user will search without knowing the category code for a product, so the price comparison site must interpret and match the search query to results.
When the search results page is shown, the engine must define the scope of coverage and the depth of its results. It can make use of mechanisms such as reviews and ratings to improve the user experience.
Finally, the comparison engine needs a monetization mechanism. Some will charge merchants for data submissions, others will provide sponsored results at the top of their listings, and still others will use affiliate programs to monetize the click toward the merchant site or the final conversion.
3 benefits of price comparison websites to promote your product
Building an online store has become accessible to entrepreneurs of all sizes and types thanks to the power of e-commerce platforms. Once your business is up and running, however, you need to distribute and market your product or service.
This is where comparison shopping can come into play. Let's look at some of the benefits.
1. Visibility
One of the biggest challenges for selling online is to emerge in the competitive landscape of e-commerce businesses. Users do product research in order to find the right functionalities and to compare prices.
For that purpose, they use search engines, product search engines, price comparison sites, and apps. The more places a merchant is referenced, the higher the visibility.
2. Market makers
Comparison engines are market-makers. They generate an entry point for users to look for products. However, more sophisticated market-makers such as Amazon and Walmart are assuming the role of marketplaces and have overtaken much of that role. Marketplaces should have a prime position in any e-commerce strategy.
3. Automated distribution
An important part of marketing an e-commerce product lies in its distribution. Being visible in search engines is essential, as is being findable on social networks. Comparison engines provide more potential touch points for users and are one of the automated ways in which you can market your products online.
20 best price comparison sites to promote your e-commerce products
In the overview below, we have taken a broad view of comparison sites to provide a list of all the market-makers you can use to promote your e-commerce products. To classify them, we have looked them up in the Alexa database, which ranks sites according to their estimated popularity:
"The rank is calculated using a combination of average daily visitors to this site and pageviews on this site over the past 3 months. The site with the highest combination of visitors and pageviews is ranked #1." Source: Alexa.com.
While comparison engines were originally powered by their strong presence in search engine results, this advantage disappeared when the large search engines built their own. Many historic engines have changed hands or evolved in various ways.
Now, with the surge of Amazon, price watch has become a discipline of its own. In order to stay competitive on the Amazon platform, a product needs to be competitive on price.
Otherwise, the Amazon algorithm will not favor the product. This has created an additional role of an online price checker, which is not listed in this overview.
In the list below, you will find search engine shopping engines, marketplaces, historical comparison engines, regionally focused comparison sites, and even an e-commerce technology platform. The order of the sites is based on the Alexa rank of the top-level domain name of the site.
1. Google Shopping
Google Shopping is No. 1 on our list due to Google Search, which is the highest-ranking site in the Alexa index. The first iteration of Google Shopping was called Froogle and was mainly a price comparison engine.
Google Shopping goes further than most comparison engines due to the strength of its search engine and the diversity of its advertisers. It is a must for any product catalog. Recently inclusion into Google Shopping was made free to merchants since Google wants to compete with Amazon.
2. Yahoo Shopping
Yahoo Shopping is another strong shopping platform that was built around search since Yahoo acquired the Kelkoo platform in the 2000s. It was later sold off to become a standalone comparison engine, and Yahoo launched another shopping site.
3. Amazon
More than half of Amazon's e-commerce revenue is generated on the marketplace where merchants can register their products as third-party sellers. It is one of the most powerful distribution channels for e-commerce sites today. You could also consider the Walmart marketplace for your distribution.
4. Bing Shopping
Bing Shopping is similar to Google in that it was launched as a complementary service to its search offering. Bing is the Microsoft search engine and shares a data marketing approach with its sister company LinkedIn.
5. Shopify
Shopify is not a comparison engine. It is the leading technical e-commerce platform and hosts more than 1 million online stores. Shopify recently announced the launch of Shop, an app which provides access to its merchants' products.
Although it is not a price comparison app, it has the potential to evolve into a marketplace of its own.
6. Bizrate
Bizrate is the first clear-cut price comparison site in our listing. The company behind Bizrate is the same as Shopzilla, which you will find a little further down this list. A service like Connexity provides access to all of its comparison engines via one single integration.
7. CamelCamelCamel
CamelCamelCamel is a new type of price comparison engine. It does a price check on Amazon on a recurring basis and presents users with price history and comparative data to decide on which products to buy there.
8. Pricena
Pricena is a classic price comparison site with an international focus. It appears to specialize in the Middle East.
9. Shopzilla
Shopzilla is part of Connexity and is one of the original price comparison sites.
10. Pricerunner
Pricerunner was one of the original price comparison sites crawling and scraping websites to fill its database.
The next 10
11. PriceSpy: A more recent UK-based comparison engine.
12. Shopping.com: A global comparison engine owned by eBay.
13. GetPrice: An Australian price comparison engine.
14. PriceGrabber: One of the very first price comparison engines historically and part of Connexity.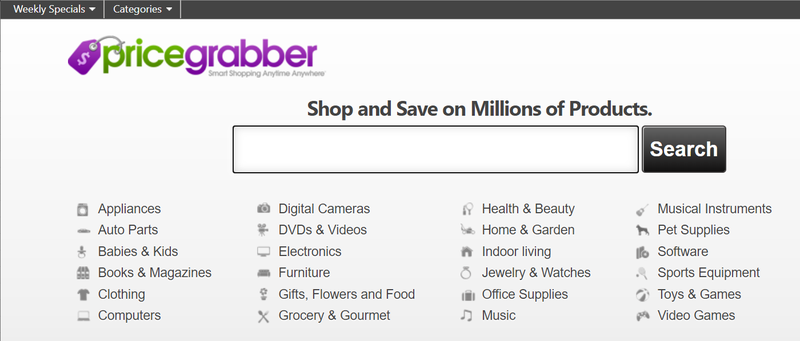 15. Idealo: A European-focused price comparison site.
16. Kelkoo: A European-focused price comparison site bought by Yahoo and sold again.
17. Become: A product search front for the Connexity database.
18. Shop Wiki: A product search engine.
19. Skinflint: A U.K.-focused comparison engine.
20. BuyVia: A shopping deals and coupon site.
Maximum distribution with minimum effort
Marketplaces and price comparison sites are distribution outlets for your e-commerce business. In order to use them, build a product feed from your catalog and decide which platforms or intermediaries can provide you with the widest distribution for the least effort and at the least cost.
You can even find additional opportunities in regional comparison engines if you have a good market fit and fulfillment solution in international markets.