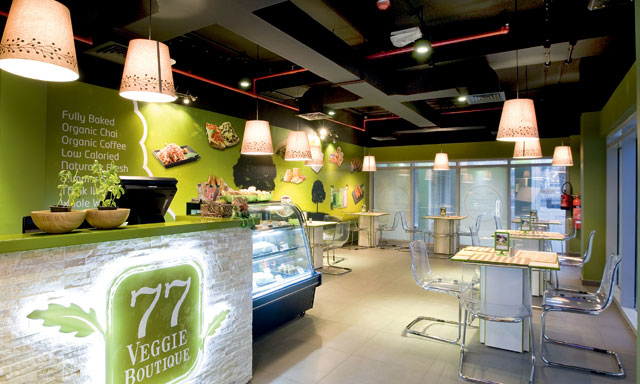 The city of Dubai is one that is filled with amazing sights and sounds but also smells and tastes. Great food is something that can be found in abundance, from small, rustic cafes to Michelin-star restaurants. One of the most popular things that people search for in an eatery today is organic menus, and for a good reason. Organic foods tend to have far lower levels of pesticide residue and toxins. It's also said that organic foods generally contain more vitamins and other micronutrients to improve our health. If you're searching for a great organic restaurant or café in Dubai, here are a few of our best suggestions for you to consider.
Le Pain Quotidien
This quaint little breakfast and bakery chain is something that should be on the top of your list when searching for a healthy and hearty bite to eat in the morning or afternoon. Whether you're looking for some delicious pastries and coffee for breakfast or a filling and satisfying pasta dish for lunch, Le Pain Quotidien is the place to visit. While not exactly a luxurious eatery, these cafes are relatively affordable, making them a great option for those looking for somewhere to grab food, whether eating in or on the go, regularly. 
Comptoir 102
The message of this chic little business is to encourage customers to pause and take in the world around them. They say that they're all about good food, but it's worth noting that, while their food is delectable and the scenery and décor feel as though you've been transported away from the busy city, they also have a shop, too. Comptoir 102 sells a selection of jewelry, clothing, bags, and shoes, all of which are influenced by the same organic philosophy of the owners. In terms of food, Comptoir 102 also won the What's On Award for Best Healthy Café in Dubai, so it's definitely worth checking out.
Organic
This small, family-run restaurant understandably sells organic food and has done so since 2004. With a goal to provide a healthy experience for their customers, Organic sells natural and healthy dishes, as well as organic products from their shop, too. They refer to their food as "biodynamic, " meaning that the farm used to grow certain foods is regarded as one self-sustaining organism that is rarely interfered with. Weeds are allowed to grow, and pesticides are not used, for example, which allows pollinators and other wildlife to thrive. Organic also offers cleaning products, baby items, and cosmetics which all follow this same ideology.
BeStro
One group of people who often struggle to find somewhere to eat that caters to their needs is vegans. While it is definitely getting far easier to find vegan cafes and restaurants today, finding one near you can still take a bit of research and planning. In Downtown Dubai, you can find the raw vegan restaurant BeStro. Raw vegan takes things a step further, too. Of course, being vegan, this restaurant does not use any animal products of any kind, including dairy and eggs. But they also don't use gluten, sugars, or chemicals either. This is what they mean by raw. Reducing waste is also something that the people at BeStro focus on, and anything that might go towards waste is generally compostable, including their takeaway boxes.