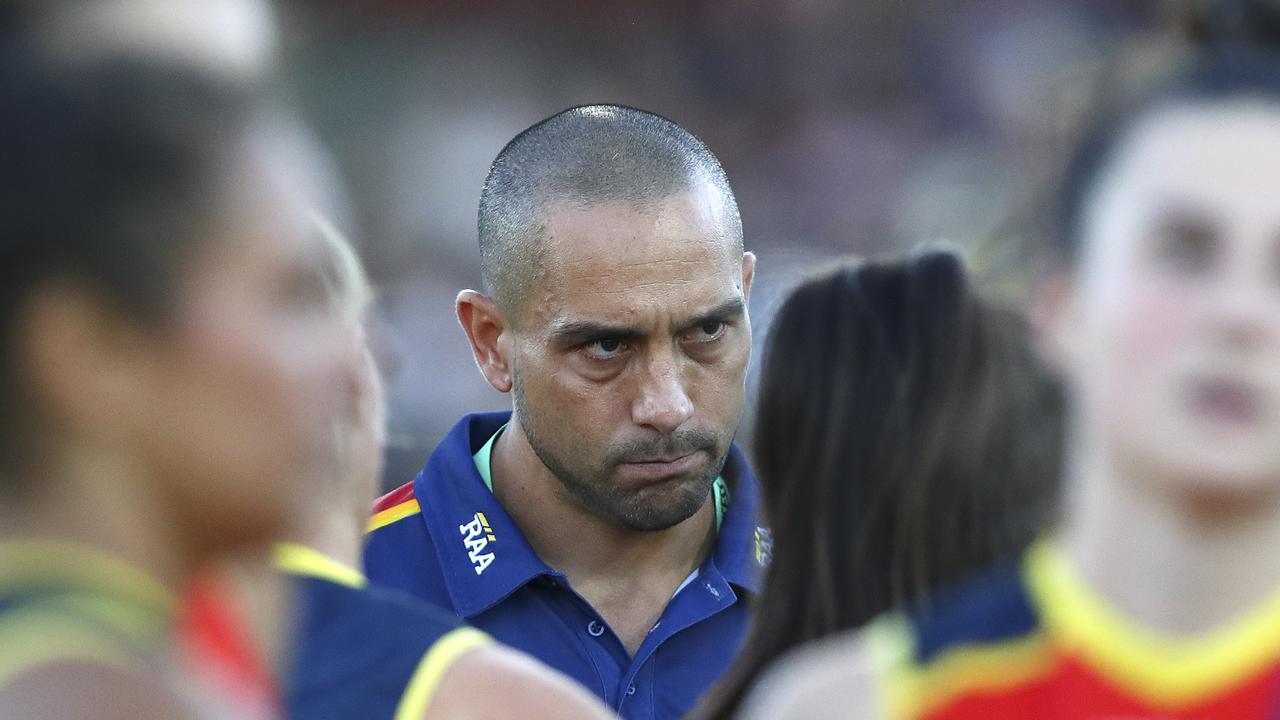 Past 7 days, the 340-gamer said he no for a longer time felt "welcome" at West Lakes, which the club rebutted by highlighting the achievements of its past gamers program.
Talking on his weekly podcast Bunji & Brettster on Thursday, the twin Norm Smith Medallist said the response from AFC proved his place.
"It's not about the past gamers program, it is not since I'm not social and need to get off my arse, or that I'm a 'temperamental soul' – this twisting and deflecting just demands to halt," McLeod said.
"I've in no way called out any one personally, I just implored them to heed the guidance of their very own internal critique to master and make improvements to.
"But in return, I gained responses from club officials about my personality and my actions.
"For me, this is the exact problem with the club – the absence of legitimate willingness to hear, self-replicate and make improvements to."
Senior figures at Adelaide have been fast to quash any ideas of a divide amongst the club and its previous gamers, especially McLeod's ex-teammates Mark Ricciuto and Rod Jameson – who both of those sit on the Crows' board.
But McLeod said the motive he voiced his "frustration" publicly was not as a first vacation resort, but as a response to earlier meetings with AFC hierarchy he explained as "fruitless".
The three-time Malcolm Blight Medallist said some of those conversations associated to his McLeod Centre of Excellence plans, which he started off in 2012 – in partnership with the Crows – to aid indigenous students by football.
"I have had numerous rough conversations with AFC hierarchy, unpleasant types," McLeod said.
THE Tale SO Much
'It's not a put you come to feel welcomed': McLeod on Crows
McLeod to split silence on 'unwelcome' claims
McLeod's worries should've been raised in personal: Cornes
Legend Blight reveals his Crows society get rid of
McLeod need to stand to lead Crows repair from the top rated
"But (also) full-hearted conversations about the club and its values and the way it is heading in, as well as straightforward conversations about my plans and what I perceive to be a absence of legitimate interest for the contribution and the influence that our plans have had on group.
"And when you have had plenty of of these fruitless conversations, you get to the phase in which … that hearth in your belly commences to melt away out."
The 43-year-outdated reiterated his enthusiasm for creating the Crows a better organisation.
"I like my club, and will proceed to like my club. And if asking these issues usually means I'll cop some criticism then so be it," McLeod said.
"If factors make improvements to, it'll be well worth it."
Adelaide Soccer Club has been contacted for comment.